avery is 5 months old but she is on a mission. avery wants to complete her bucket list.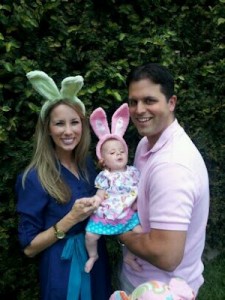 avery and her mama and dad.
she needs your help.
avery doesn't have long to complete her bucket list. she has SMA. she, like miller mcneil (here's his blog), will not be able to live a long life. however, also like miller, avery's parents are making sure that avery's life is full.
sma is the number one genetic killer in children under the age of two.
We need to find a cure for sma.
avery's bucket list has items that she can complete herself, and items that she needs help.
you go sweet girl! you are on a mission and i am so glad that i am here to witness it. you, little lady are going to change the world.i am so inspired by you and your family. keep on going!